"Rudra Gayatri" - new mantra of OUM.RU club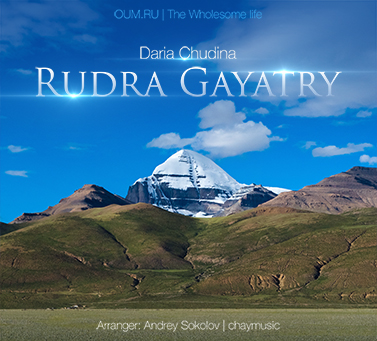 Friends, we are glad to present you a new mantra of oum.ru club
Rudra Gayatri
.
The author of music and singer is: Daria Chudina.
Arranger: Andrey Sokolov | chaymusic.
Text of the mantra:
OM NAMAKH SHIVAYYA
OM BKHUR BKHUVAKH SVAKHA
TATPURUSHAYA VIDMAKHE
MAKHADEVAYA DKHIMAKHI
TANNO RUDRAKH PRACHODAYAT
You can listen and download all the recordings
in this section
.
You can support the project - this information can be found at the link above.
Let the music be the inspiration for you to practice yoga. Om!
---