Andrey Verba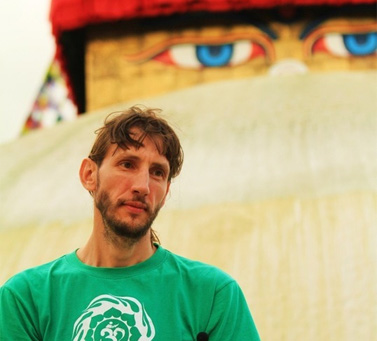 All the happiness that is in the world, comes from the desire of happiness to others. All the suffering that exists in the world, comes from the desire of happiness itself.
---
Hello and welcome!
I am 47 years old.
I practice and teach yoga and observe the world around me.
In this life I first met yoga in 1988. It was just asanas and pranayama. Since then I've studied different schools of yoga and self-improvement systems.
At 22 I learned about Himalayan Yoga and the methods of purification through the Kriya yoga. I thank Mahayogi Kapil Adwait (Pilot Baba) and his disciples for their knowledge.
At 24 I began to teach yoga. I practiced different styles and took best practices from different schools. Today my teaching style can be called freestyle.
My classes are suitable for both beginners and those who already have experience. In my opinion, the purpose of the practice is not to perform asanas perfectly, but to feel and understand the needs of the inner world.
If you choose the path of self-development, I recommend you not to be limited by the physical aspect of this process. If you are interested in the essence of yoga, read the original sources: the Puranas, the Mahabharata, Sutras, Jataka tales – any literature about self-development.