Alexander Duvalin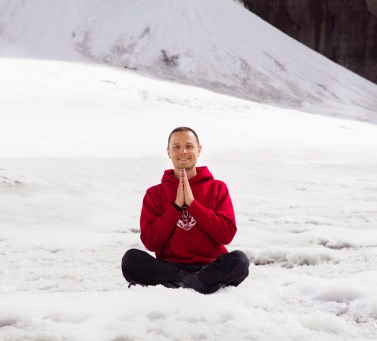 Everybody dreams about happiness but they don't know that the reason for happiness is virtuous behavior
If you would like to know what had been before, you need to look at your body; if you would like to know what would be further, you need to look at your activity
---
Some time ago circumstances brought me to OUM.RU club, where I met, or what is most likely recalled, conceptions like karma, reincarnation, ascesis, tapas. And I received my first notions about yoga as a system of self-development, and more over – as a mode of life. I have spent considerable amount of time in this life as a "normal", drowsy in mist of sociality person. However as soon as this possibility was given to me, I have decided to become a yoga teacher without any doubts.
I have chosen a self-perfection way and with regular practices I try to store experience in yoga and in life. Letting this experience through yourself, you store a thing called wisdom, which is something every person need for appropriate development.
And certainly I have met wisdom people and have found many good friends. And I am very grateful to them all.
Also I consider as a huge good fortune, that I have the luck to meet the Teaching of Buddha. I was imbued with it at once with huge confidence. It gave me deserving purpose in life and great motivation for actions. Now I am studying Buddhism from different sides, trying to follow the Teaching in life and put it into practice.
I will try to share with you all these knowledge during our practices. Oum!
Dear friends, in case of any questions, please contact me, I would be pleased to help you.