Great Tibet Tour
06.09-25.09.2018

Tibet
Kailash: Towards the Trials of Will and Spirit
Join us on a trip of a lifetime to Tibet!
Over three weeks, we will visit the most sacred sites in Tibet, such as Mt. Kailash, Drolma La Pass, Mansarovar Lake, Samye Monastery, Jokhang Temple, Sera and Drepung Monasteries, Ganden monasteries, Tashilhunpo Monastery and Palace of Tsaparang. The highlight of the trip will be the outer Kora around Mt.Kailash and optional radial access to the North Face.
We will immerse ourselves in yoga practice, pranayama, Vedic lectures, group discussions on sutras during each step of this journey.
Mt. Kailash is the most sacred place for three religions - Buddhism, Hinduism and Bon. At Kailas, time changes its pace - even those who don't believe in anything, experience moments, which change their lives forever. It is possible and necessary to bury all your weaknesses, fears and vices. Here everyone, who is truly ready to come into contact with their multidimensional existence and the passage to new dimensions, has the possibility to get to know themselves.
---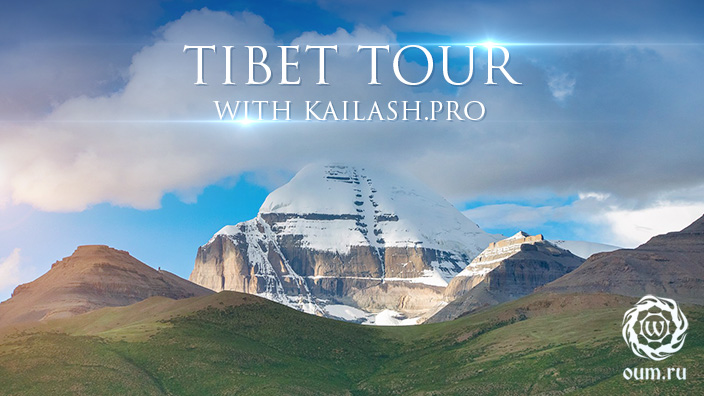 Andrey Verba is a certified yoga teacher, a member of the governing board of the International Yoga Federation (IYF) and a coordinator of the IYF for the Russian Federation. He's been teaching yoga and various self-development methods since the early 90's. Andrey is one of the leading yoga teachers in Russia who holds the highest possible IYF diploma of the Yogacharya - Grand Master. His current main activities include training and certification of the qualified yoga teachers, conducting vipassana retreats and seminars to promote yoga.
Andrey has been organizing trips to the sacred sites in Russia, India, Nepal, Tibet, Bhutan and other countries since 2000. He's been traveling to Tibet for the last 17 years.
The trips that Andrey organizes are not the ordinary tourist trips with picture taking and writing home how fun it was. The main goal of his trips is to try to practice the methods of self-development in the places of power where the mystics of the past had left their mark. Practice in such places allows travelers to take a better look into themselves. And, perhaps, find their own path, on which they have been traveling from life to life.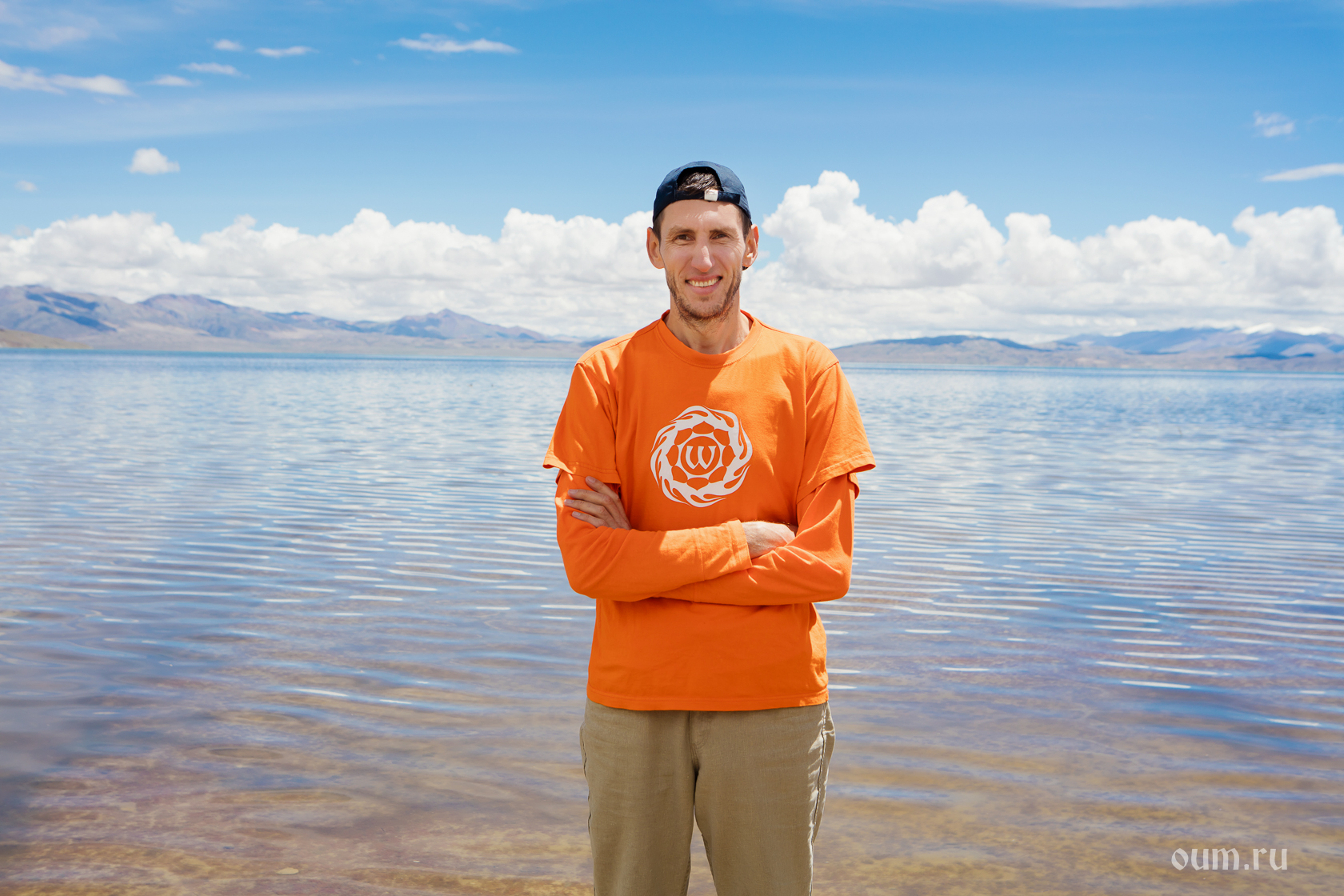 Tour program
Day 1
Departure from Moscow
Note: The majority of the group departs from Moscow. However, if this option is not convenient for you, you can choose to fly to Guangzhou and meet with the core group there.
Day 2 -
Arrival to Guangzhou.
Hatha yoga practice, pranayama and meditation. Overnight at a hotel.
Day 3
- Flight to Lhasa, transfer to Samye.
Accommodation at the guesthouse. Meeting with participants.
Day 4
- Visit to and morning practice at Samye Monastery.
This is the first Buddhist monastery in Tibet, founded during the times of Padmasambhava and King Trisong Deutsen. Excursion to the monastery. Radial access to the observation deck. Acclimatization at the altitude of 3500m. Group chanting of mantra OM in the evening.
Day 5
- Visit to a morning service at the Samye monastery.
Visit to the cave in Chimpu where Padmasambhava opened the mandala of Vajrayana teachings to his disciples, among whom were Trisong Detsen, Yeshe Tsogyal, Vairocana. Training climb before Kora and meditation practice in the cave.
Departure to Lhasa. Accommodation at the hotel.
Day 6 -
Visit to Jokhang Temple and Potala after morning meditation practice.
Jokhang Temple is the spiritual center of Tibet and the sacred place for all followers of Tibetan Buddhism. The central hall contains the main treasure of the monastery - the statue of Shakyamuni Buddha which was made during his lifetime.
Day 7 -
Visit to Sera and Drepung Monasteries after morning meditation practice.
Sera Monastery is one of the largest Buddhist monasteries in the world. Here, we will also get to witness the traditional philosophical debate (with monks) in the afternoon. The biggest tanka in Tibet is located at Drepung, it is carried out of the gompa and hung on a specially created construction on the mountain, once an year.
Day 8
Visit to Drepung and Ganden monasteries after morning meditation practice.
In one of the sutras Shakyamuni Buddha predicted the construction of Ganden Monastery, or, in Sanskrit "Tushita", named after the pure land of the future Buddha Maitreya.
Visit to Drak Yerpa Monastery.
Drak Yerpa Monastery consists of many caves for meditation and small temples. Drak Yerpa is the oldest place in Tibet where anchorites practiced. Invited by King Trisong Detsen, Precious Guru Padmasambhava and his wife Yeshe Tsogyal meditated here. Guru Padmasambhava meditated here for more than seven months and developed part of his supernatural abilities.
Visit to Tsurphu Monastery(if time permits).
Founded by the first Karmapa in 1189, Tsurphu Monastery is the main monastery of Karma Kagyu tradition.
Free time.
Day 9
-Departure to Shigatse, Visit to Tashilhunpo Monastery.
Tashilhunpo Monastery is the traditional seat of the Panchen Lama, considered to be an emanation of Amitabha Buddha. The full name of the monastery in Tibetan means "all the happiness and well-being are assembled here." This monastery has the largest statue of Buddha Maitreya.
Overnight at a hotel.
Day 10 -
Departure to Paryang through Saga.
Overnight at the guest-house in Paryang.
Day 11 -
Leaving for Paryang-Darchen. Registration of permit. Departing to Tsaparang. Overnight at a guest-house in Tsaparang.

Day 12 -
Visit to the Palace of Tsaparang.
The cave city Dungkar is located in the Tsaparang area. The walls of the caves, one above the other, keep the oldest images of Buddha in Western Tibet. Visit to Tholing Monastery. Overnight at a guest-house.

Day 13 -
Leave for Darchen. Lake Manasarovar.
Personal practice in the cave Chia, where Padmasambhava practiced during the last 7 days before he left this world. Experience the breathtaking view of Lake Rakshastal, Lake Manasarovar and the snowy peaks of Kailas from the top of the monastery. Overnight in Darchen.
Day 14 -
Beginning of Kora.
Radial access to the North Face (optional). Overnight at the foot of the North Face of Kailas.
Day 15 -
Second day of Kora. Overcoming the Drolma La pass (5740m).
Crossing the pass symbolizes rebirth and overcoming of accumulated karma. Overnight at a guest-house in Zatul-Phuk Monastery or for those who plan to pass Kora in two days - hike to Darchen.
Day 16 -
Final day of Kora. Visit to Zatul-Phuk Monastery.
Practice in the cave of Milarepa. Return to Darchen. Moving to Old Dongba at 2 p.m. (stopover in Gyantse). Overnight at a guest-house.
Day 17 -
Early departure for Gyantse. Overnight at a guest-house.
Day 18 -
Travel to the Kumbum Monastery and Stupa, which contains 108 rooms with Buddhist statues.
Travel to the Padmasaṃbhava Cave.
Departure to Lhasa. Overnight at a hotel.
Day 19 -
Departure to Guangzhou.
Day 20 -
Arrival in Moscow 
Note: There will be lectures and discussions about yoga/self-improvement and practice of mantra OM during the entire trip. Hatha yoga asana practice will be offered wherever it is possible and relevant.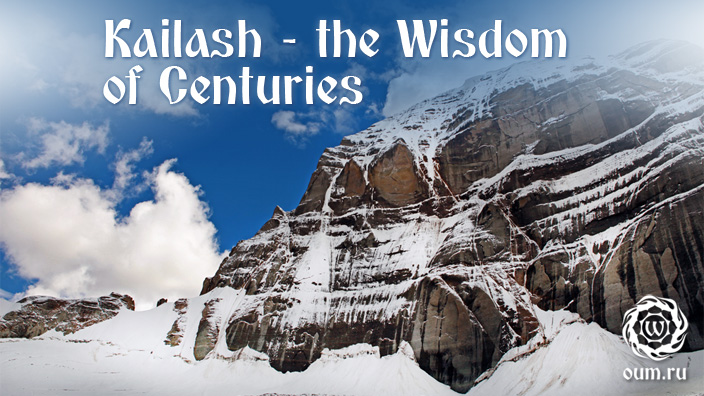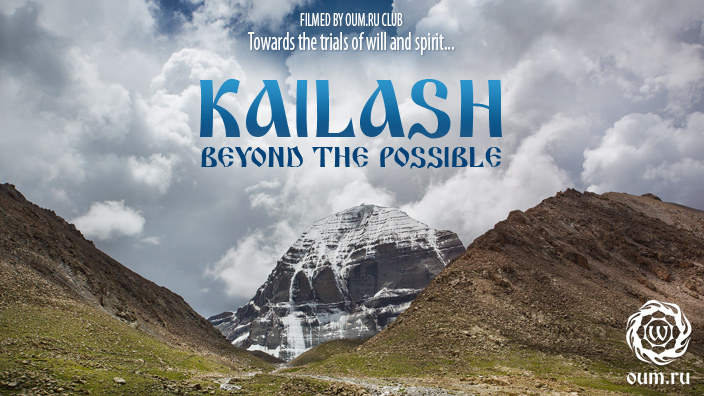 ---
$3500
The price includes: 
- shuttle bus transportation along the route in Tibet
- hotel accommodations in Lhasa and Shigatse (double occupancy, with a shower and toilet in the room) 
- accommodations at the guest houses in the small towns and during Kora (4-6 people occupancy) 
- entrance fees along the route 
- excursion program and tour guide support 
- lectures and yoga practices 
- porters or yaks for 3 days of Kora around Mount Kailash (1 porter for 2 persons (maximum 12 kg) 
- payment of transit road sections and some parking lots where buses are required to stop. 
 The price DOES NOT include: 
- flight to Lhasa 
- Chinese visa ($100) 
- Meals (~ $200) 
- Video recording and photography fees in temples and other places that we visit
- Tips for the tour guide and drivers ($30-50) 
- Health insurance 
- Additional charges for hiring porters, indentured servants, apartments, housing, and food
- Additional costs incurred in connection with political and economic strikes or natural phenomena


Flight options:
1. Moscow - Guangzhou - Moscow (~ 37 000 rubles)
2. Separate arrival in Guangzhou. Then flight to Lhasa with a group

Special note: Trip to Kailas implies an exit from the usual comfort zone. For most people this is a sort of austerity. Not only sun, snow and rain but also events and experiences might manifest, that will test you for strength and resistance.

Please be prepared that unusual conditions and circumstances may appear around you. Be also prepared for the understanding and realization that all these circumstances are manifested only for your development and due to karmic conditions created by you in the past.

Austerities help you establish yourself better on your Path and see it in a new light. Trip to Kailash implies an exit from the usual comfort zone. For most people this is a sort of austerity. The events that will test you for strength and resistance may manifest. Not only sun, snow or rain.

---
Join the tour
---
Photo from previous tours