Yoga for Beginners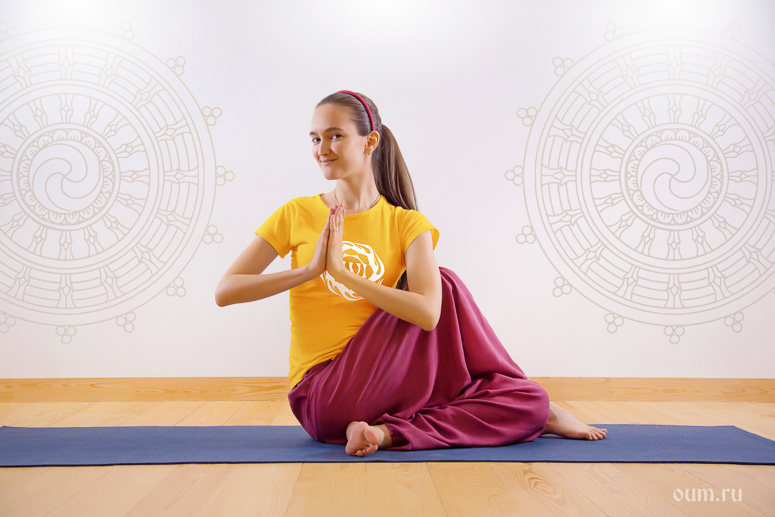 ---
Online timetable
Андрей Верба
Екатерина Андросова
Роман Косарев
Александр Дувалин
Дарья Чудина
Антон Чудин
Алёна Чернышова
Ольга Бедункова
Владимир Васильев
Марина Лысяк
Илья Чернышов
Валентина Ульянкина
Надежда Матюхина
Наталья Митина
Юлия Дувалина
Анастасия Исаева
Александра Штукатурова
Александр Худорожков
Денис Лютиков
Анна Жаркова
Станислав Беловидов
Людмила Бурван
Алла Рысина
Сергей Шомполов
Рудольф Сельге
Алексей Очередко
Геннадий Андрусенко
Денис Малинов
Владимир Куяшов
Каминский Павел
Елена Шомполова
Ирина Очередко
Елена Малинова
Павел Смагин
Галина Елизарова
Екатерина Семик
Василий Дружинин
Артем Бизимов
Александра Воронова
Ирина Аносова
Ольга Назлуян
Велесвет Прасолов
Надежда Феофилактова
Антон Герасимов
Дарья Гусева
Анастасия Беляева
Наталья Евтушенко
Наталья Чертополохова
Ника Моцпан
Оксана Захарченко
Вера Неделькина
Регина Абдрахманова
Артём Рудаков
Алексей Шатёркин
Вилена Гуляева
Василь Урманчеев
Екатерина Самарина
Виктор Жебрак
Дмитрий Чернов
Олег Фирсов
Юлия Кос
Наталья Трухан
Константин Астафьев
Дмитрий Свиридов
Юлия Анохина
Валерий Оскома
Светлана Зарецкая
Евгений Драничер
Елена Сафронова
Светлана Дрон
Данил Усков
Евгений Сухарев
Денис Дзюба
Екатерина Роткова
Наталья Свиридова
Елизавета Мурзина
Виктор Фёдоров
Сабина Вирабян
Агния Ашмонтайте
Светлана Панина
Вадим Левашов
Ульянкина Валентина
Rimantas Genys
Иван Новиков
Александр Зенков
Александра Кучерявая
Мария Асадова
Инесса Славски
Ольга Король
Полина Красильникова
Наталья Кряжевских
Вилкас Аудрюс Бружас
Ксения Львёнок
Дарья Рынкова
Илья Головачев
Дарья Кобзева
Наталья Ракитина
Игорь Чеберкус
Ирина Сафонова
Сергей Снетков
Вера Рудик
Васильев Олег
Ольга Курило
Сергей Успехов
Елена Полторацкая
Илья Костандо
Алина Дрон
Олеся Куприянова
Наталья Макейра
Роман Гончаров
Мария Балакирева
Юлия Суркова
Татьяна Тычинская
Анастасия Куяшова
Светлана Завидонова
Ирина Андреева
Алена Бисенко
Ярослав Романенко
Ирина Якушева
Павел Свинцов
Валерия Помогайко
Таисия Карева
Ксения Сморгунова
Екатерина Юнтура
Дина Цидкилов-Щаблий
Александр Яцун
Надежда Токмашова
Евдокимова Ольга
Михаил Шишурин
Татьяна Конова
Ирина Севостьянова
Ирина Павловская
Алексей Куяшов
Елена Дородникова
Варвара Кузнецова
Елена Синусик
Антон Брувер
Михаил Дузенко
Артём Пчельников
Дмитрий Куцевалов
Анастасия Котова
Александр Назаренко
Наталья Письменная
Айгерим Тастанова
Татьяна Сидоренкова
Евгения Кабацкая
Вячеслав Бывальцев
Анна Тягунова
Елена Пытьева
Яна Серб
Юлия Семашкина
Мария Атаманова
Буравлев Станислав
Николай Сологубов
София Нуруева
Кирилл Жирнов
Олег Васильев
Олег Мелкумов
Влада Штин
Юлия Сидикеева
Ирина Ковалева
Татьяна Маркишова
Никита Арндт
Яков Фишман
Игорь Штин
Евгений Захаров
Юлия Скрынникова
Мария Евсеева
Надежда Цимбалова
Лера Ильина
Игорь Цимбалов
Илона Ребицкая
Александр Терентьев
Юлия Кузьминых
Василиса Палкина
Юрий Федоров
---
Start practicing
---
We conduct yoga classes for beginners in our Common-Cent lifestyle OUM.RU. Courses and yoga lessons for beginners will give you an idea of ​​the culture of hatha yoga, its physical and spiritual component.
In class you will learn what yoga is, what results it can bring and what are its methods. You will learn the basic asanas of hatha yoga, pranayama, mudras, bandhas and will be able to decide what result you want to come through the practice of yoga.
Our evening yoga classes for beginners are designed for those who have never dealt with hatha yoga or want to understand - why would he need to do? For greater awareness on each yoga session for beginners, we pay a while topics such as: what is yoga, and what types of yoga techniques are what asana and pranayama, what are the rules for the risk of injury in yoga ... and, of course, familiar with such terms such as "chi" and "austerity", because without this yoga lessons for beginners are converted into ordinary gymnastic exercises.
Despite the presence of a theoretical part (10-15 minutes at the beginning of practice), each session of Hatha Yoga for Beginners is a comprehensive training and is suitable for people of any age and physique. All elements of yoga lessons for beginners are accompanied by a detailed commentary of the instructor. Yoga class for beginners includes: warm, simple balance poses, exercises for the legs, arms and spine, which worked out the major joints and muscle groups.
Yoga Classes for Beginners harmoniously combine static and dynamic exercises to develop strength and flexibility. In the end - relaxation in shavasana.
If there are issues, clarify you want to hear on our yoga for beginners - please send an email to: veda@oum.ru
in the summer of 2014
Date Theory Practice
July answers to questions. Hatha Yoga for Beginners
August Answers to your questions. Hatha Yoga for Beginners
You can join the group on any given day without recording!
However, if possible, please fill out the form at the top of the page.
General recommendations for yoga lessons for beginners:
Yoga classes for beginners is preferably carried out on an empty stomach. If this is difficult, you can drink a cup of tea before class, cocoa or milk. After quite a light meal before the lessons of hatha yoga for beginners should take at least an hour after a heavy meal - at least four hours. After half an hour after exercise to eat. It is most convenient to engage in bare feet on the rubber mat (mats is in the audience) that was the maximum coupling with the floor and the feet do not slip in the performance of asanas. Yoga for Beginners will suit any comfortable clothing made ​​from natural fabrics, does not restrict movement.
All photos:
фотографии
All video:
йога в большом городе, занятия йогой online, Online трансляции йоги в любую точку мира.